AOL is an email service provider with desktop and web-based applications. Because AOL and Outlook are distinct email clients, the file type of one cannot be viewed in the other. AOL files must first be converted to PST format before they can be opened in Outlook. The post addresses the best possible solution for how to import AOL emails to Outlook.
Professional Method for Moving AOL Emails to Outlook
A professional AOL Converter Tool can be used to import AOL emails to Outlook. This is the trusted tool for converting file types from one to another. The best solution, according to experts, is to export emails from AOL and convert them to Outlook PST format. This utility can export all data from an AOL file to PST, MSG, EML, or MBOX files. The following are some of the advanced features of this AOL converter:
Easily Transfer AOL Files to Outlook
With the help of this utility, a user can convert an AOL file to an Outlook PST file. The Outlook environment is not required for this tool. Aside from that, it allows you to split large PST files. This splits the PST file into smaller chunks.
Export a Selection of Folders and Files
Specific data can be extracted by users and exported to PST, EML, MBOX, and MSG. With this function, the user can pick particular files. You have the option to select or deselect multiple AOL files in the software export pane. Following that, the user can easily import AOL emails into Outlook 2010, 2013, and 2016.
Multiple File Naming Methods
When AOL files are exported to other file formats, the software gives you a variety of options for naming the resulting files. AOL converter provides several naming options, including Auto Incremental, subject, DD-MM-YYYY, YYYY-MM-DD+subject, and so on. Transfer AOL mail to Outlook 2010 and other versions with ease.
Simple Methods for Exporting AOL Emails to Outlook
Use the AOL Converter to import AOL emails into Outlook 2016, 2013, 2010, 2007, and earlier versions by following these steps: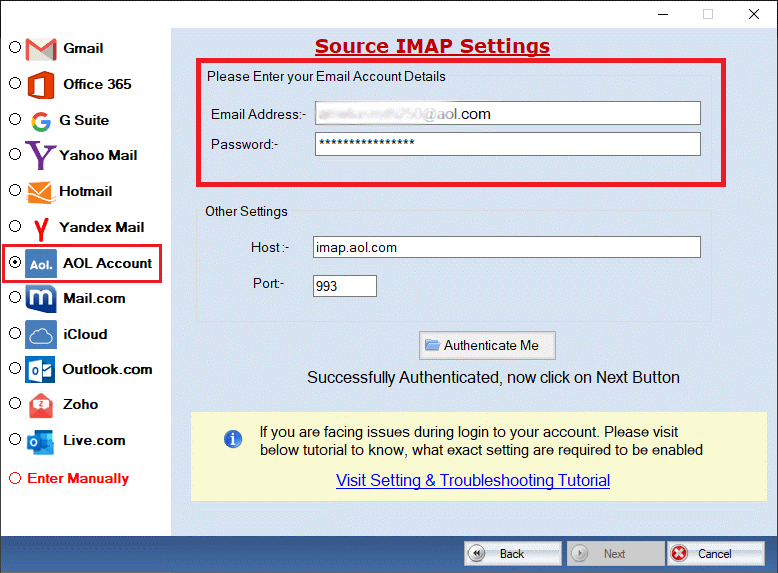 Navigate through the system, add an AOL file, and preview the entire data set.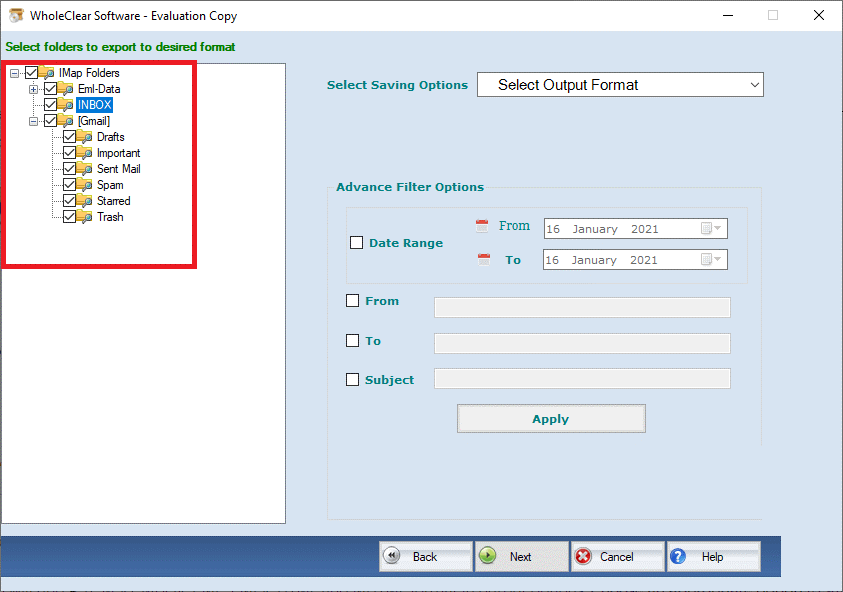 Select PST as the export type and apply advanced settings.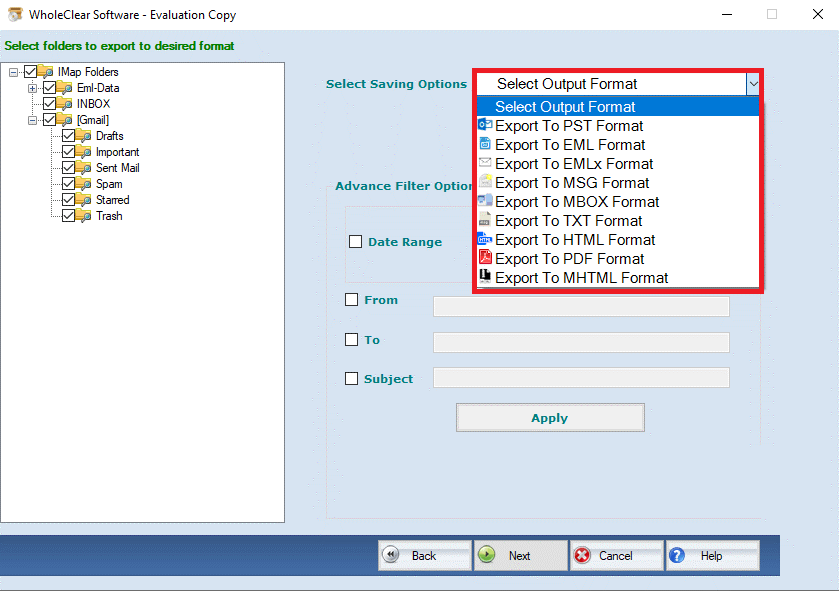 Finally, select the destination location for the resulting file and click Export.
Importing Emails from AOL to Outlook Manually
To transfer, you must follow the instructions provided. Manually transferring AOL emails to Outlook:
Go to the File tab in the Outlook program.
Click Add Account just above the Account Settings. This brings up the Account Settings window.
Select Manual configuration or additional server types next.
Select POP or IMAP, then click Next to continue the process of importing AOL emails into Outlook.
In the next step, add user and server information:
-> IMAP account -> Incoming mail server: imap.aol.com
-> SMTP (outgoing mail server): smtp.aol.com
Then, enter your login information.
Select the More settings tab, then the Outgoing server tab.
Choosing the option to require authentication for My outgoing server (SMTP).
Choose the radio button that says Use the same settings as my incoming mail server.
Confirm the following by switching to the Advanced tab in the same window:
-> IMAP incoming server: 993 or 143
-> SSL-encrypted connection to IMAP server 
-> 587 outgoing servers (SMTP)
-> TLS-encrypted connection to IMAP server
Then click OK to move your AOL emails to Outlook.
From the bottom, press the Next button.
Both operations will be successful if you have done everything correctly. Close the window and click Next.
Finally, you're finished! The message will appear on the screen. Finish by clicking the Finish button.
NOTE: The manual method is quite hectic and time-consuming. It can also generate distorted SMTP headers, images from message bodies, and so on. Take an updated backup before using the manual trick to import AOL Emails to Outlook. The manual process has numerous limitations. At the same time, you can quickly and easily transfer AOL mail to Outlook by using the expert solution mentioned above.
Conclusion
AOL and Outlook are both email clients. One email client accepts a file format that the other does not. Furthermore, Outlook adds another layer of security to the user's data. As a result, it is necessary to import AOL emails to Outlook. Both automated and manual solutions are covered in the article. A user can select anyone based on their needs.