QuickBooks Tool hub is an impressive tool that complements the QuickBooks software. In fact, it is a collection of all the tools required to address various QuickBooks-related problems. As a versatile tool, it offers customers a huge selection of helpful tools for resolving snags in QuickBooks. The install diagnostic tool, clean install, PDF & Print Repair Tool, The File Doctor, and many other error-fixing features are all included in the Tool Hub application.
The QuickBooks Tool Hub Program offers a fix for the majority of QuickBooks software issues. Let us dig deeper to know more about the tool.
Benefits of the QuickBooks Tool Hub
A few of the problems that Tool Hub can answer are listed below:
Problems with company files
Network-based issues
Installation problems for QuickBooks, various PDF and printing difficulties, the ability to recover lost login information, and many other features.
System requirements for downloading the Tool Hub
Make sure you have the following software programs installed on your PC before downloading the QuickBooks Tool Hub: Redistributable package for Microsoft C++ and Microsoft.NET Framework
Make sure these programs are installed on your system in the most recent version.
Download and Install QuickBooks Tool Hub using easy steps
In order to download the Tool Hub, you must have a working Internet connection. To download and install the QuickBooks Tool Hub, follow these instructions:
Download the Tool Hub for QuickBooks.
Double-click the "QuickBooksToolHub.exe" file to run it after downloading. An additional installation window will appear. Select "Next."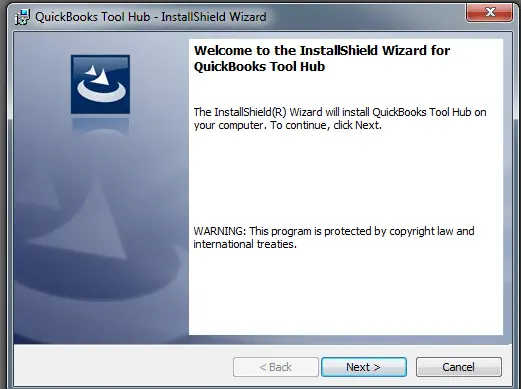 Select "Next" after deciding where you wish to install the QuickBooks Tool Hub.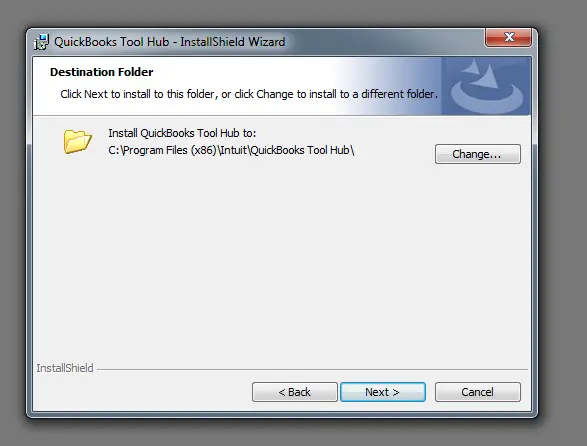 When the installation is complete, click the install button.
Launch the "QuickBooks Tool Hub" once the installation is complete.

What Tools are found in QuickBooks Tool Hub?
The "Company-File Issues" tab in the QuickBooks Tool Hub aids in resolving problems with company files.
The Network problems tab classifies network problems, such as Error H202 and other issues that are also related to networks.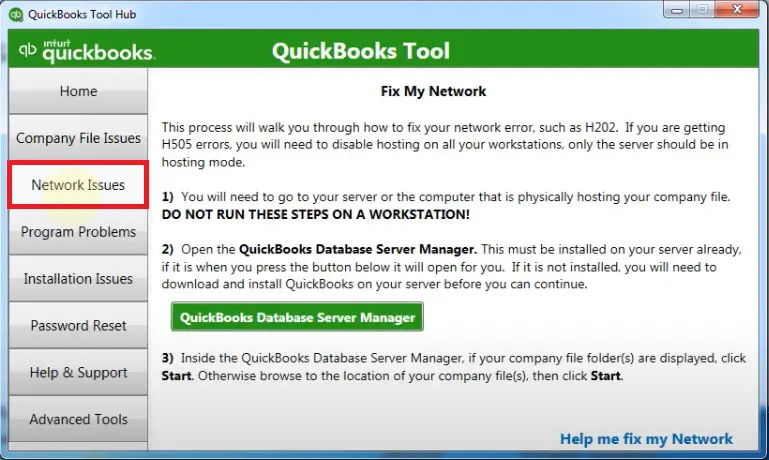 The Program Problems offers three solutions for program-related problems. These consist of:
The QuickBooks Program Diagnostic Tool thoroughly diagnoses program-related problems, the QuickBooks Print and PDF Repair Tool resolves printing and PDF-related faults, and Quick Fix my Program terminates any undesirable background processes.
The Installation Issues tab solves any issues with removing or reinstalling the QuickBooks Desktop program.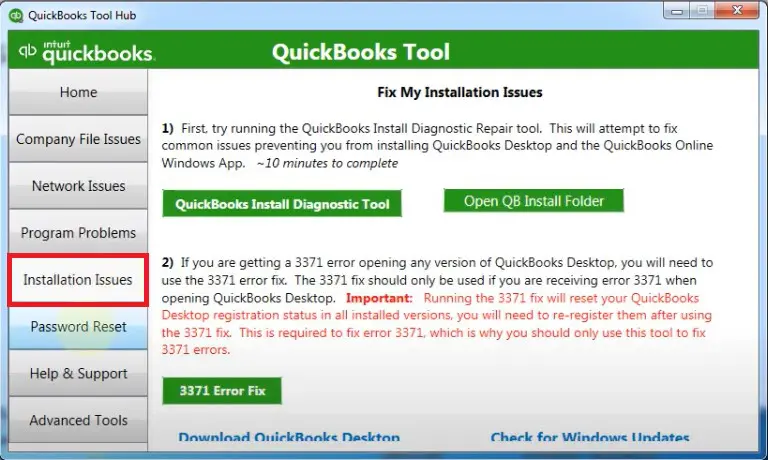 Password reset tab – Utilized if the user can't log in to the QuickBooks Desktop software because they've forgotten their password or are having other password-related problems.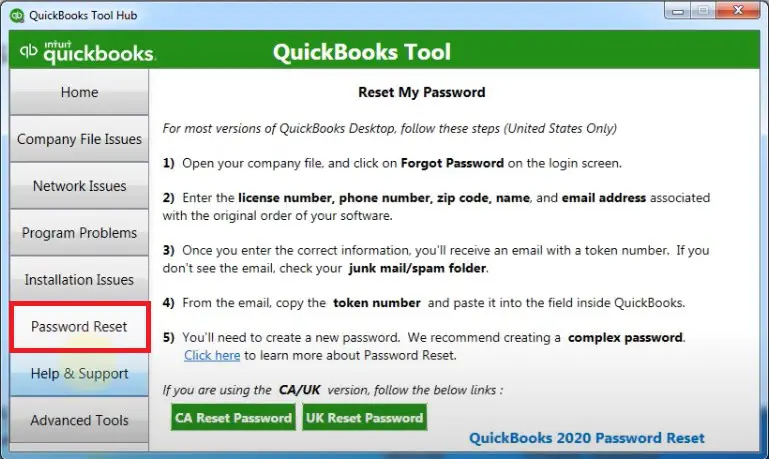 The QuickBooks Tool Hub is undoubtedly a versatile tool that offers a vast array of capabilities for resolving difficulties and issues with QuickBooks Desktop software.
We have a hope that this post gave you a thorough understanding of the QuickBooks Tool Hub, its capabilities, and how to download and install it.