There are various types of water pumps. The submersible pump is a type of water pump that needs to be immersed in water for a long time. Because of its special working conditions, it cannot use ordinary iron pump bodies like ground pumps. Pump materials are all stainless steel, cast iron, and so on. Stainless steel submersible pumps are widely used, such as groundwater extraction, agricultural irrigation, seawater lifting, building water supply, etc., submersible pumps can be used, and stainless steel submersible pumps have better applicability and are better in various working conditions. adaptation. The following small series will introduce to you the application fields of stainless steel submersible pumps.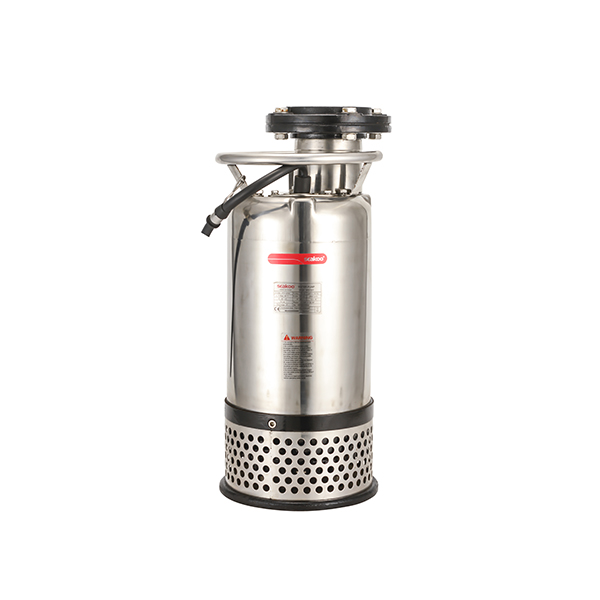 1. Marine engineering. Stainless steel submersible pumps are mainly used for seawater lifting in the marine industry. When offshore operation platforms need to use seawater for consultation, they need to use pumps for lifting. Seawater is a relatively special working condition. Seawater is a highly corrosive, and common material The water pump is very easy to rust, and generally uses high-quality stainless steel material. In special cases, nickel bronze material is used to ensure the normal use of the water pump.
2. Mining industry. The parameters of the pumps that the mining industry needs to use are generally large, and the use of high-voltage motors is also one of the more special application fields. The environment of some mines is relatively harsh, and the water quality will also contain impurities such as sediment. In the working environment, the pump needs to have a certain degree of sand removal, sand resistance, and high-power operation.
In addition, stainless steel submersible pumps are also used in construction water supply, agricultural irrigation, and industrial fields.
According to different structures and uses, stainless steel water pumps can be divided into stainless steel corrosion-resistant centrifugal pumps, pipeline pumps, vertical multistage pumps, stainless steel centrifugal pumps, stainless steel multistage pumps, and so on.
The above is the introduction to the use of stainless steel submersible pumps, I hope to help you. As a stainless steel submersible pump manufacturer, SEAKOO provides stainless steel submersible pumps with high quality and reasonable prices. If you are interested in stainless steel submersible pumps, please pay attention to our website, we will provide more knowledge about stainless steel submersible pumps. Customers in need can choose to consult online, and we will reply to you in time.